The Green Innovations Summit is a three (3) day event organized by the NDFD (National Development Foundation of Dominica Ltd.), for environmentally conscious persons to develop an eco-friendly small business idea with mentoring and further assistance from the NDFD. To register for this summit please submit a 2 to 3 minute video or 250-word essay that follows the guidelines below. If you register for this summit using the WePlanet App, your registration will qualify for an entry into a draw to WIN $150.00XCD!
Registration Guidelines:
Video OR Essay should answer and address the following:
Why are you interested in this Green Innovations Summit?

Brief description of your business idea.

Which environmental area(s) do you intend to benefit (and state the issue present within that area.

Why is this issue detrimental to the environment?

Briefly describe what product or service you will offer to address this environmental issue.
You MUST upload your video OR essay in the Registration Form.
Any questions? Feel free to contact NDFD today - at (767) 275-5251, ndfd@cwdom.dm or visit the office at 9 Great Marlborough St. Roseau, Dominica.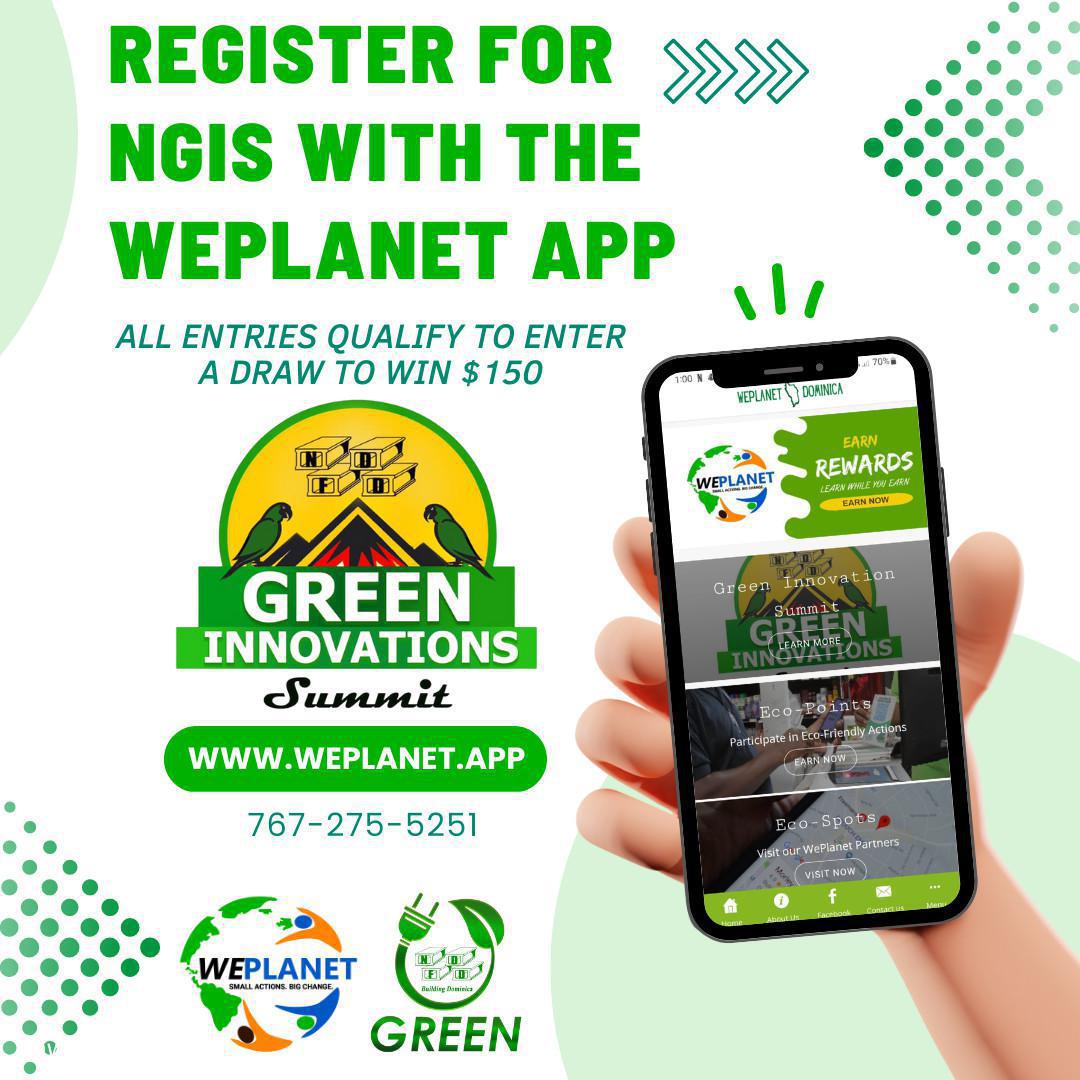 NDFD GIS Registration (1)